When I found out September was resource month on
Mothers of Daughters
I immediately knew what I needed to share with you.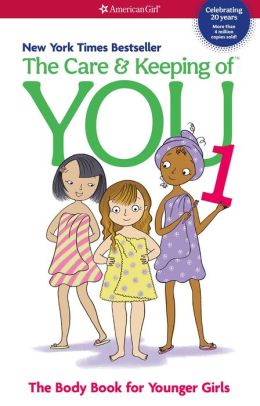 I know. Deep breath, mamas.
This
American Girl
book brilliantly introduces puberty through a marvelous mix of simple, non-threatening messages like the importance of a good night of sleep, why you need to brush your hair, and wearing sunscreen with "biggies" like picking a bra and getting your period.
I think much of our modern day struggle is the need to discuss these expected changes with girls who are not necessarily of age for the complete birds and bees chat.
Breast buds and bras feel manageable. But, how do we introduce the more significant changes to developing girls who still play like children?
Most girls are menstruating now at 12. Some as early as eight
.
To finish reading please visit MODSquad
here
Thank you for visiting! Please take a moment to
Subscribe to Fill My Cup by Email
and have every post delivered to your inbox.