Still wondering what to get that teenager on your Christmas list? Why not help translate this faith-filled holiday into a faith-inspired life? Pam Stenzel and I want to help you do just that!
So, for the remainder of December you can get FREE SHIPPING on all orders placed through pamstenzel.com.
Social media is a key form of communication in their life so why not get them a book written in that style with words and stories from their peers that helps them examine how they are using the media in their life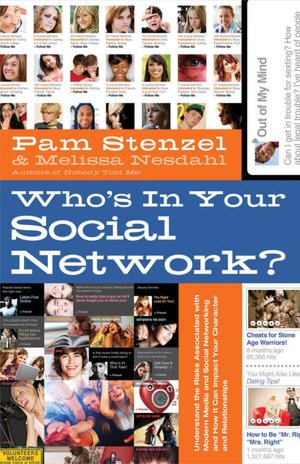 and challenge them to use it for God?
Who's In Your Social Network
is the answer.
And with Valentine's Day quickly on their mind after the switch to a new calendar mind, get them thinking in advance with
Nobody Told Me
.
If you haven't heard Pam speak, you are going to want to do that pronto and she has great videos to make that happen.
The
Love Lesson's
relationship curriculum is awesome for your religious ed, youth group, or homeschool.
The leader's guide (written by me) has everything you ned to facilitate conversation and answer queestions while deepening students walk in their faith.
Her updated talk called
The High Cost of Free Love
(available in both faith-based and secular versions)
is an insanely great resource to help the teen you love understand the physical, emotional, and spiritual counsequencs to sex outside of marriage as well as the power of touch and chemical bonding...in a way more fun way than they'll ever hear in chemistry class. :)
I always suggest watching this and then going through the Nobody Told Me book because the chapters expland upon each area of the time restricted talk. They fit goether like peanut butter and jelly! :)
Close to my heart as the mother of three girls is
Take a Look in the Mirror
.
I want my girls to understand whose they are so that they can grow into women of character attracting men of integrity. This will help accomplish just that.
And, for you parents that are banging your head against the wall wondering if what you are saying is making any difference,
Parents Maatter
Will help you walk away a little taller.
To get in on the deal, simply fill your virtual cart with lots of good stuff and then enter "
shipping
" into the coupon code box when you place your final order.
Happy shopping... and Merry Christmas from Pam and I!