Hats. We all wear them. They indicate roles we play in life.
When Grace started kindergarten last fall, I happily added a new "hat" to life's wardrobe - room mom volunteer. In doing so, I gained incredible admiration for the "hats" our childrens teachers wear.
From day one, we've loved Mrs. M. As we entered her classroom she entered our hearts. In fact, when Grace hands this sweet
garden focussed teacher appreciation gift
to her tomorrow for the final day of school
she wanted this specific phrase :)
I will probably shed a few tears along with her. This won't be a "good-bye," but a "so long." :)
Because our elementary school actively invites parents into the learning process, I've experienced the role of a teacher in a whole new way. This
BusyTeacher printable poster
makes a great attempt at capturing the many hats a teacher wears,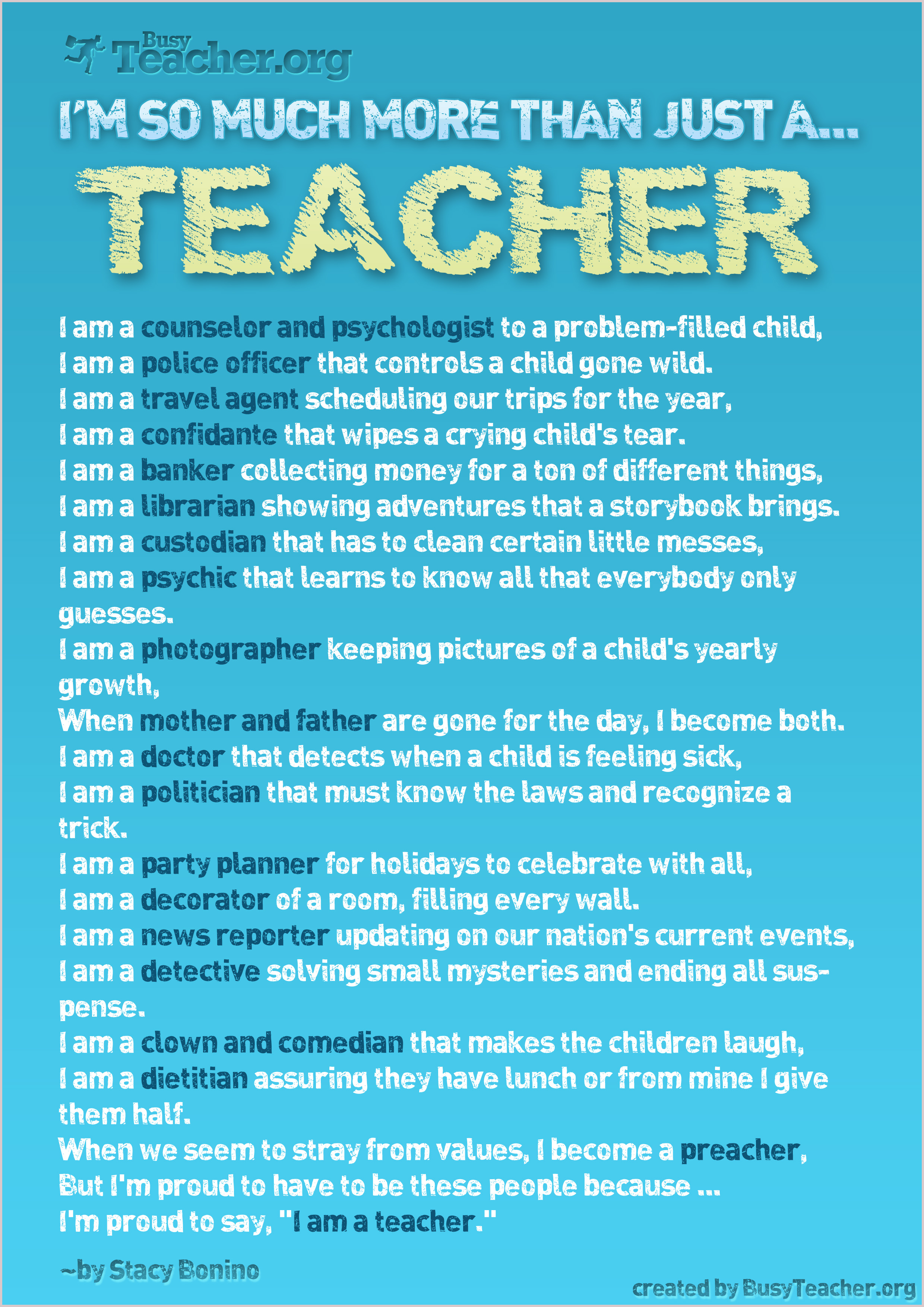 Although I'm not sure it's possible to summarize it all. Descriptions fail in a profession that fully befriends, directs, instructs, loves, and inspires.
Through Mrs. M, I've seen one person's capability to demonstrate an acute awareness of (a room full of) childrens feelings, and respond in love. I've witnessed a definitive knowledge of each child's personality and tailor learning for each one in a way that will help them be their best. I've observed admirable creative skill to balance work with fun and schedule with flexibility. She has awareness of medical situations and how to care for them, family situations, childrens joys and challenges...and handles it all with a calm finess.
Teaching is truly a special calling - that few can fill well. So, to all my teacher readers, thank you for all that you do. Thank you for listening to God's call. Thank you for investing in our children. Thank you for planting the seeds that inspire tomorrow's adults.
YOU are changing the world & I stand in awe of your profession.
So, "hats off" to you for all you do. Take some time to simply rest and have a blessed summer, knowing that we parents are indebted with gratitude for all you do.
*poster used with permission via BusyTeacher*